Building Your Brand, Branding Your Building
Since 2015, I've been contracted to help bring more school spirit into the student union buildings on the campus of James Madison University. This began with designing new logos for both Madison Union and Festival Conference & Student Center and then creating a playbook of possibilities for each property to implement according to their priorities. I collaborated with Marsha Vayvada, owner of the Folio Design firm of Staunton, Virginia, to offer JMU additional concept and design possibilities on both projects.
These projects have since led to additional opportunities for large-scale installation signage at JMU, including the Engagement Hubs touchscreens and the Unleashed Campaign Banners.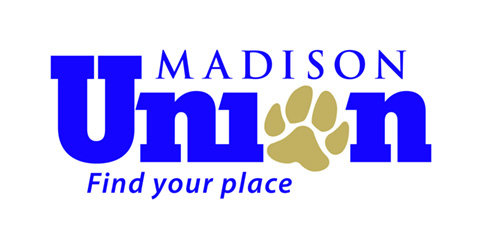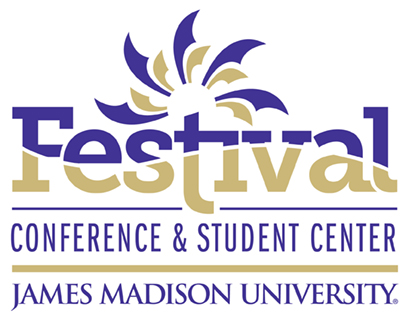 Bringing Spirit into the James Madison University Student Unions
Duke Dog is a popular mascot at all JMU sporting events, always drawing a crowd for high-fives and photos. Per our playbook, the school installed a life-sized Duke Dog costume in Madison Union, setting it up as a year-round 24/7 "selfie station."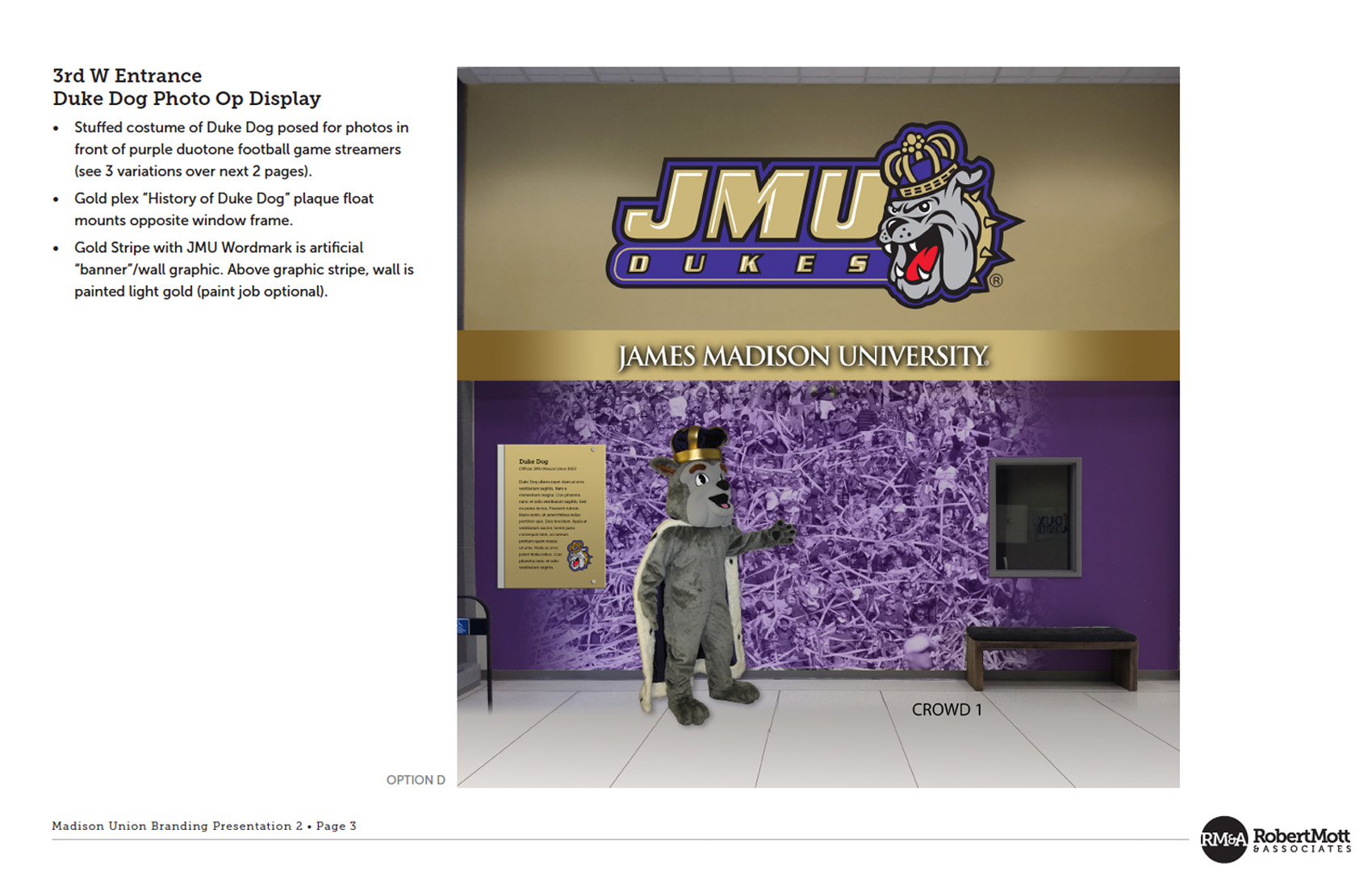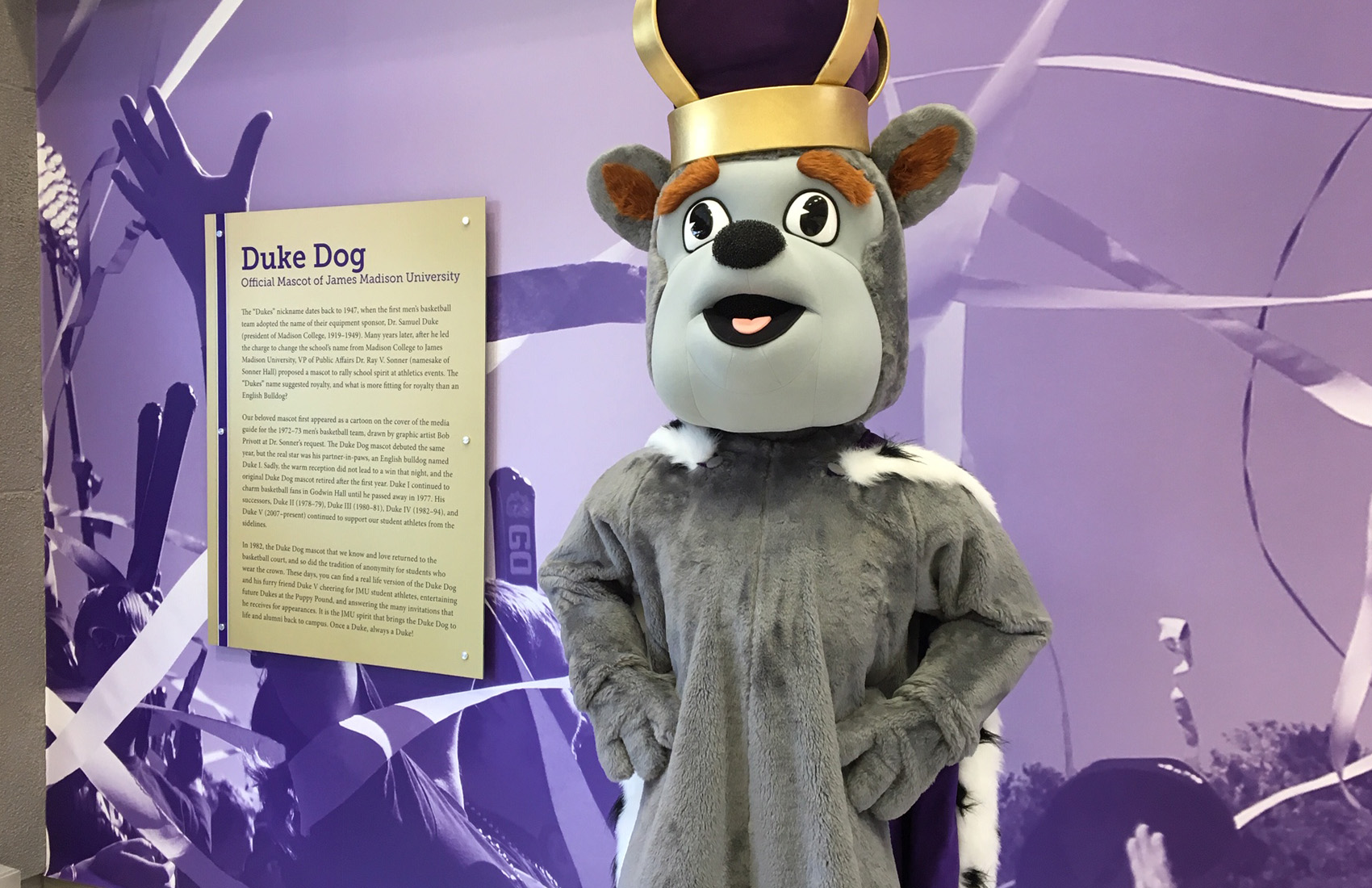 The two-story third-floor lounge inside Madison Union offers students a place to relax near the office of student government, the University Program Board and other resources. Our vision for the space: The school fight song enlarged and mounted over the large floor-to-ceiling picture windows that look out to East Campus.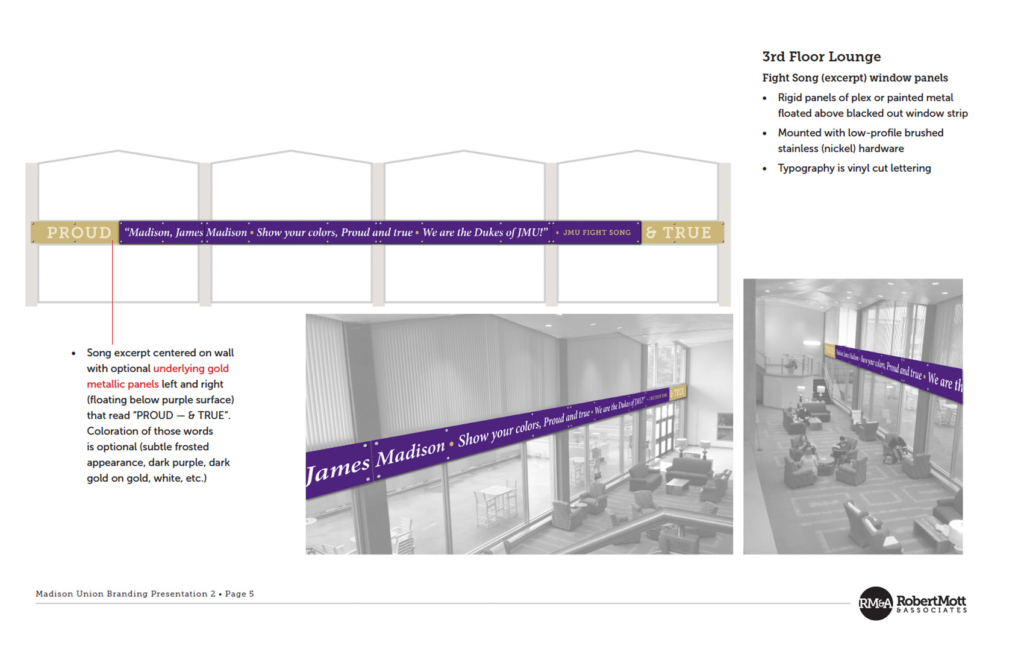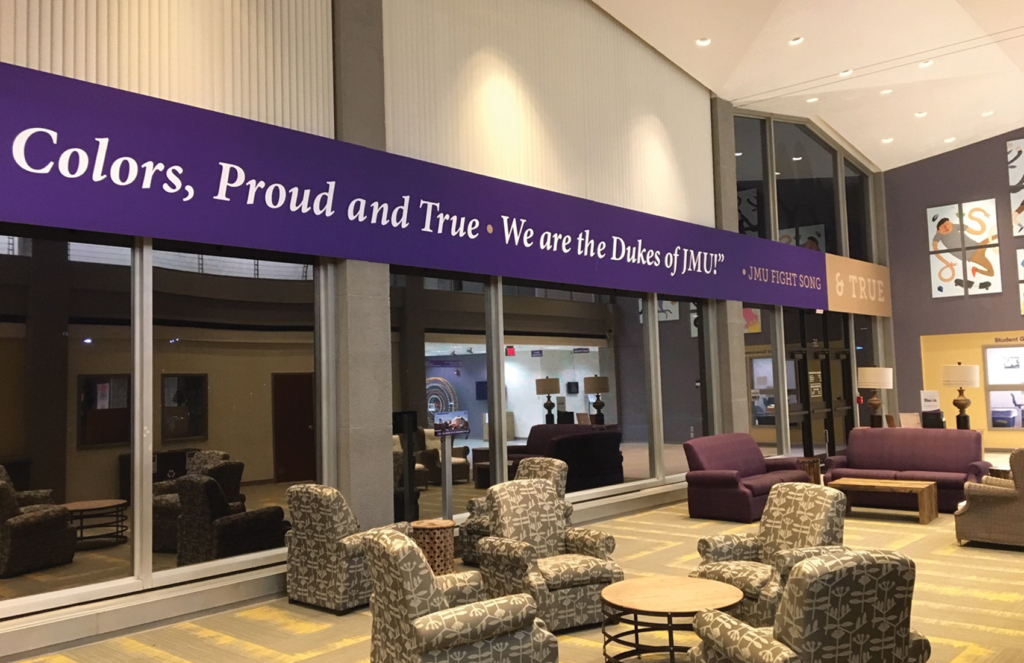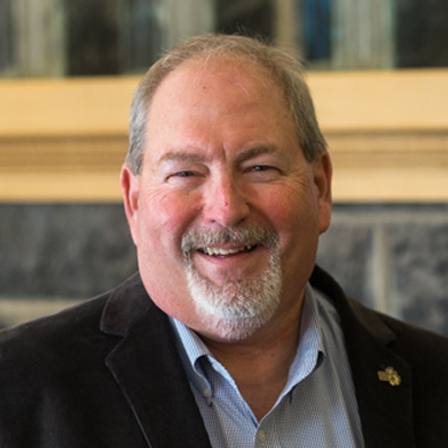 "Robert Mott and his team did us a tremendous service in the University Unions. They were easy to work with, came up with a wide variation of creative ideas and they were open to adjustments and suggestions we made. It felt like we had an effective creative partner.I love the results they came up with and we have received many compliments on their creative efforts."
The second and third largest gathering rooms in Festival are the Highlands and Allegheny Rooms. My design solution was to apply frosted matte film laminate to the windows, allowing light to enter, and adding much more privacy for meeting attendees inside the rooms. In the design, simple hill rises mirror aspects of the new logo and give a nod to the local mountain ranges visible from the JMU campus.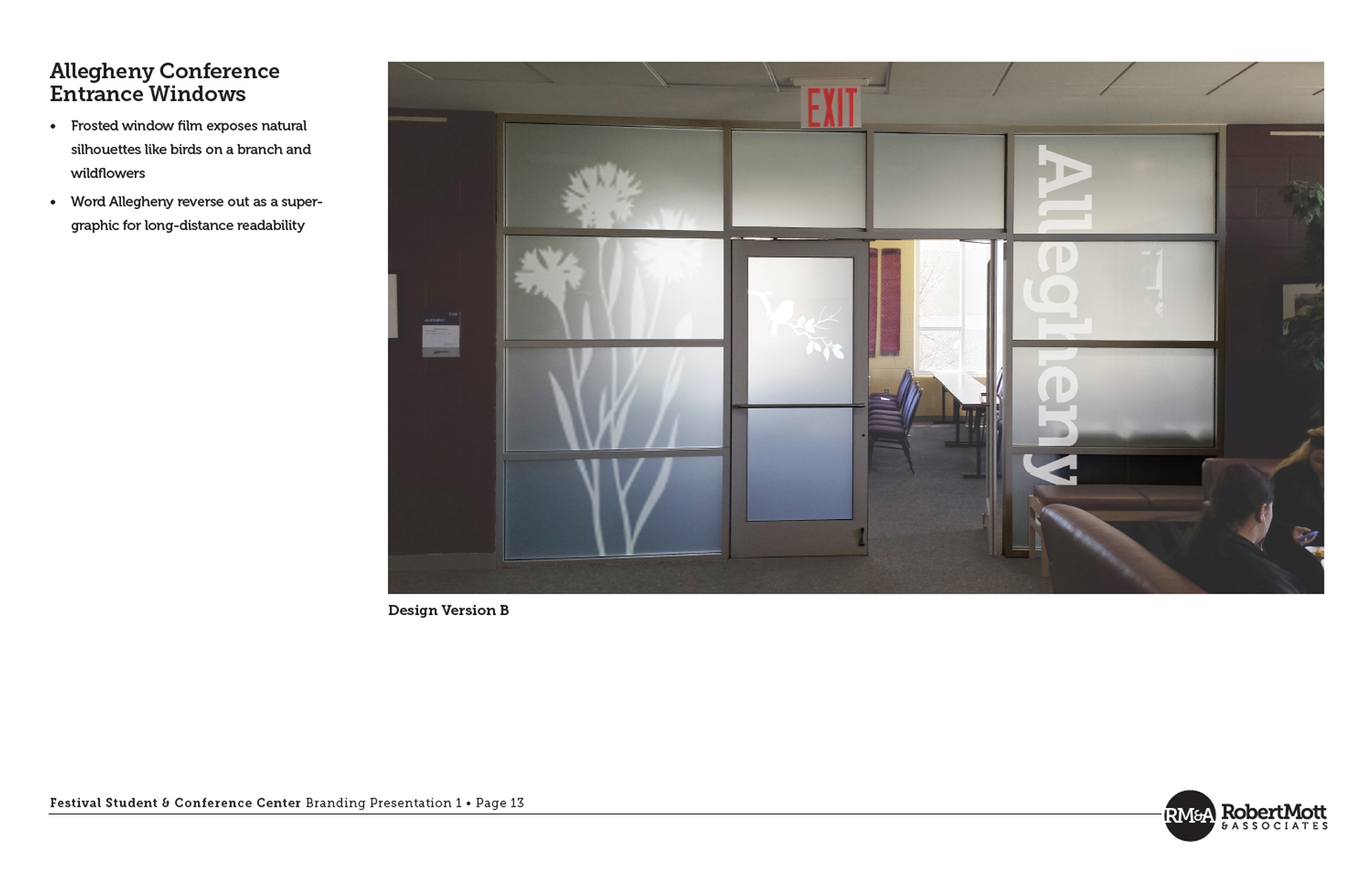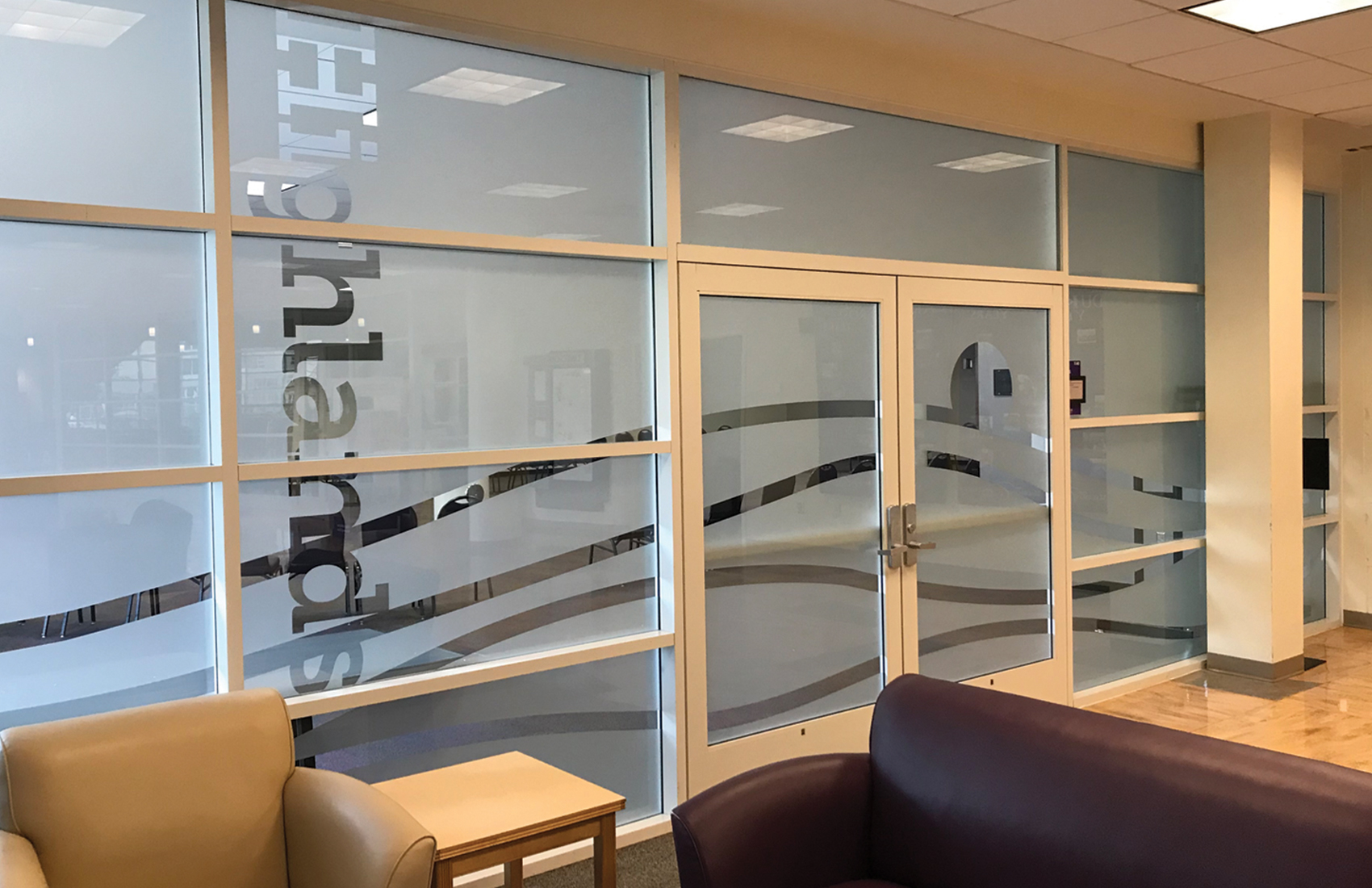 The student lounge game area inside Festival has always seemed dark and mysterious. We pushed the darkness further by turning that space into "The Cave at Festival," featuring floor-to-ceiling super-graphic murals of caves in the Shenandoah Valley. With the help of JMU Creative Media photographer Mike Miriello, we ventured to Grand Caverns, the closest cave to JMU, and shot various "rooms" in the cave to bring those murals to life.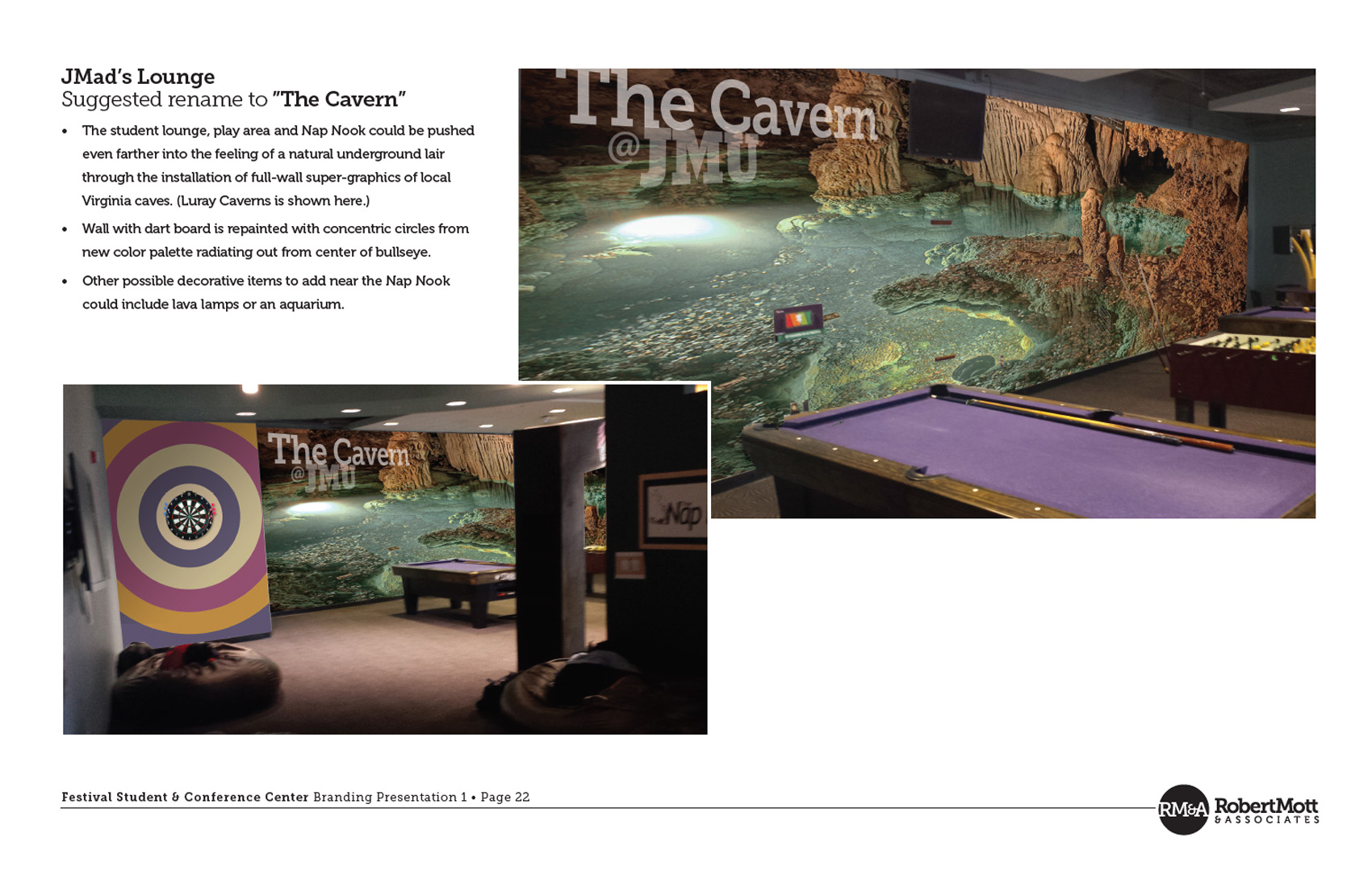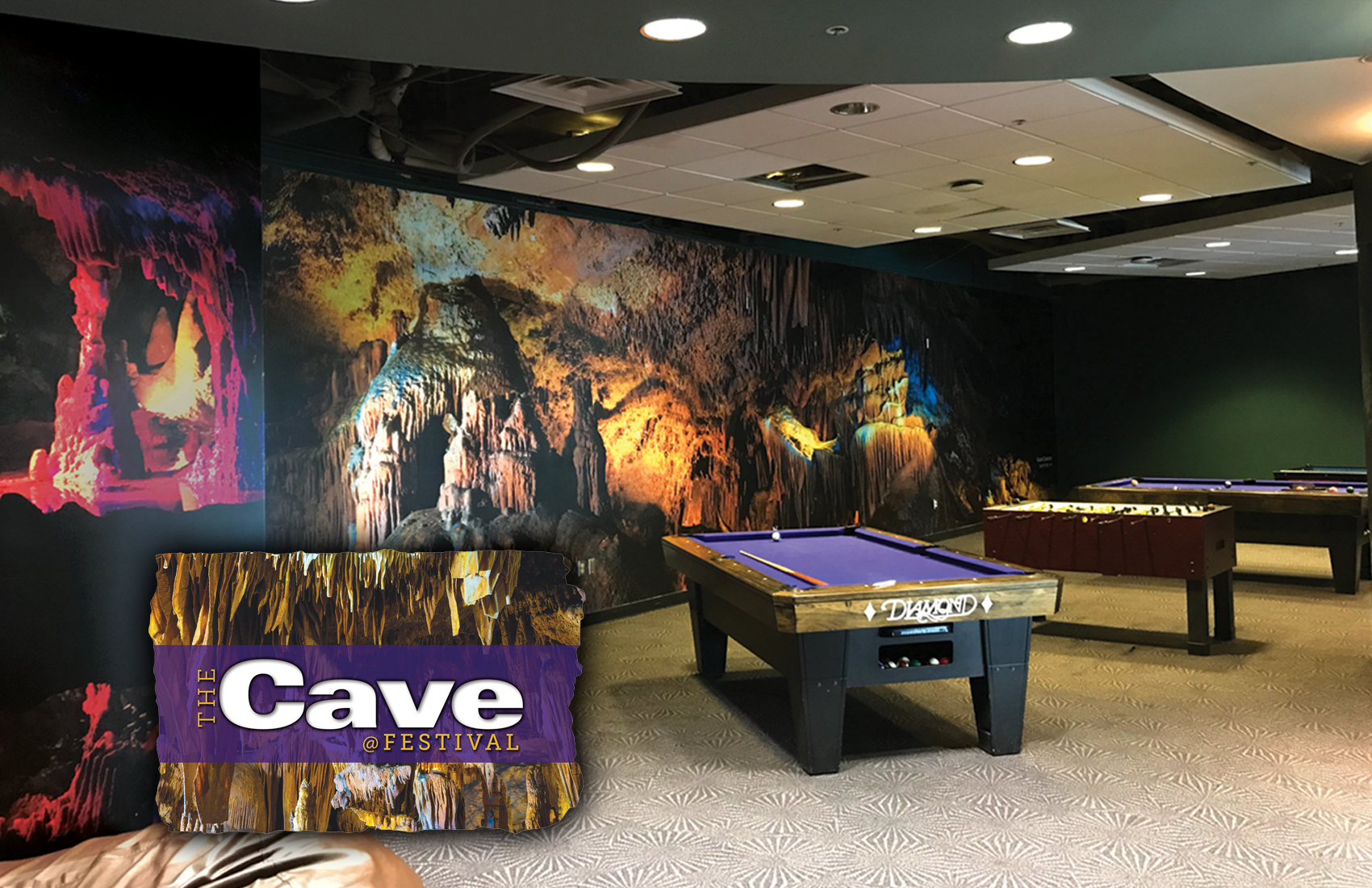 The Drum is the central rotunda of Festival where the two primary building wings meet and overlook the campus with an impressive two-story western-facing bank of windows. I created a massive graphic mural to fill the drumhead space, depicting various scenes of student life on campus.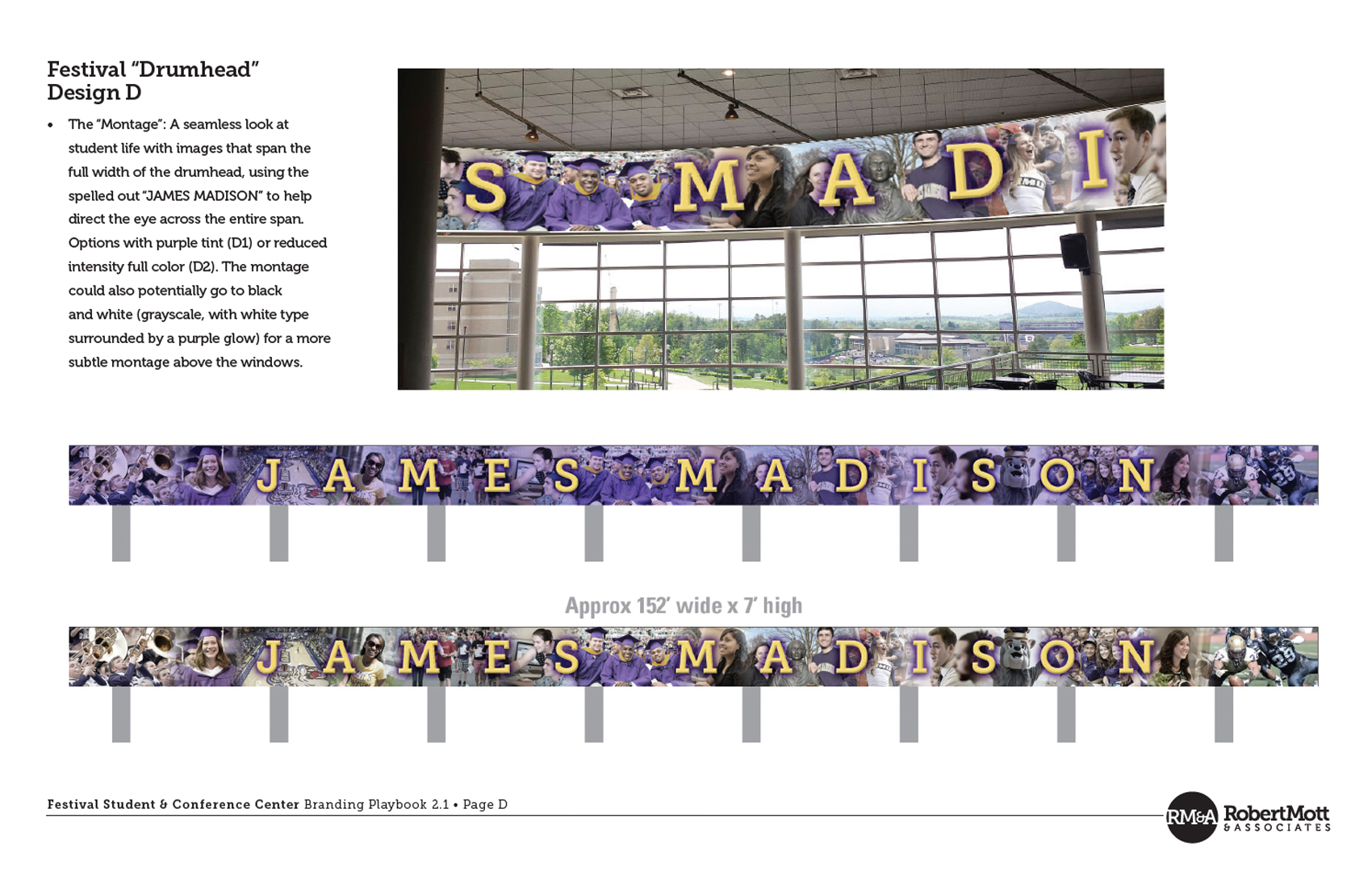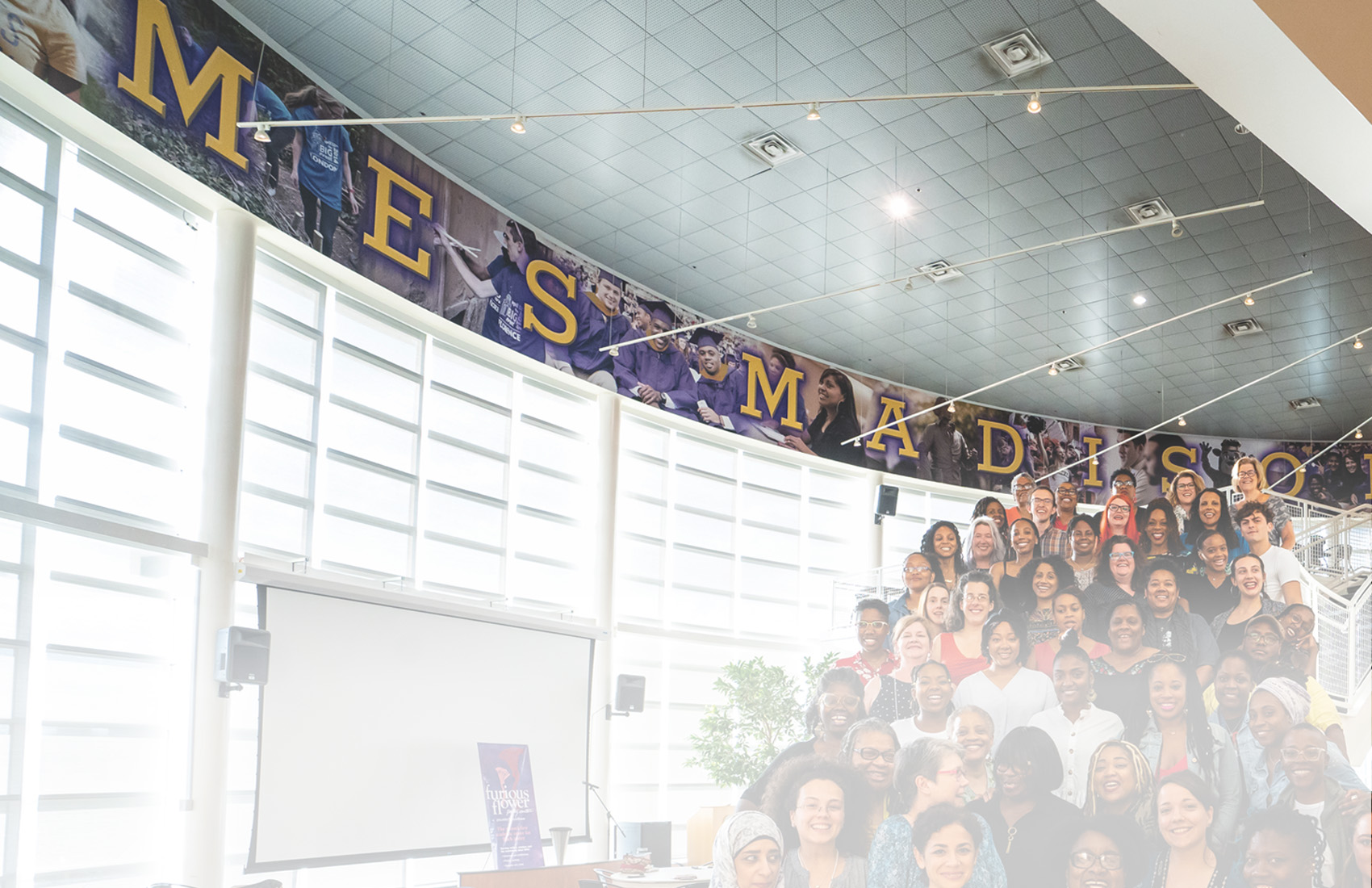 A Sign of Good Things to Come
Serving clients near and far since 1988, I provide excellent client service no matter where you are in the world. My current clients and creative teams include people in Minneapolis, Minnesota; Sydney, Australia; Miami and Tampa, Florida; Winston-Salem, North Carolina; Aspen, Colorado; Park City, Utah; Washington, D.C.; Lexington, Virginia; and locally here in the Shenandoah Valley of Virginia.
Phone:  540.290.1677
Email: [email protected]