More and more it seems that we designers are being called upon to merge the mediums of screen and space to create engaging displays and interactive experiences. In late 2019, I had the privilege of working with a talented team of scholars and technology staff at James Madison University to launch their new Engagement Hubs, which are touchscreen kiosks where students learn how to put the university's tagline, "Being the Change," into practice.
The engagement hubs work to blend existing campus-wide electronic calendar data into various channels of interest that further support JMU's vision to be the national model for the engaged university: engaged with ideas and with the world. This vision of engagement includes three main areas: Engaged Learning, Community Engagement and Civic Engagement. My task was to funnel the data with the help of a graduate fellow into these areas of interest to help show students the ongoing opportunities available under each category.
The first two Engagement Hubs have been installed in the two largest campus libraries: Carrier Library in the historic center of campus and Rose Library on East Campus near the science and technology colleges.
I was involved in helping shape the user experience, in developing not only arresting "Wow, what is this?" visual wall displays surrounding the screens, but also the format of the screen graphics themselves and where data would appear for the user to access. At my suggestion, QR codes enable the viewer to engage with the activity by uploading it into their smartphones or tablets, or by sending an email to the event organizer to express further interest.
"Robert is a joy to work with. He takes the time to ask and understand your vision for the project, not just what you want the graphics to look like. His designs are amazing, but the real value of his work is his contribution to the project… his understanding of audience, purpose, usage, and style, and how his design can help your project achieve your goals."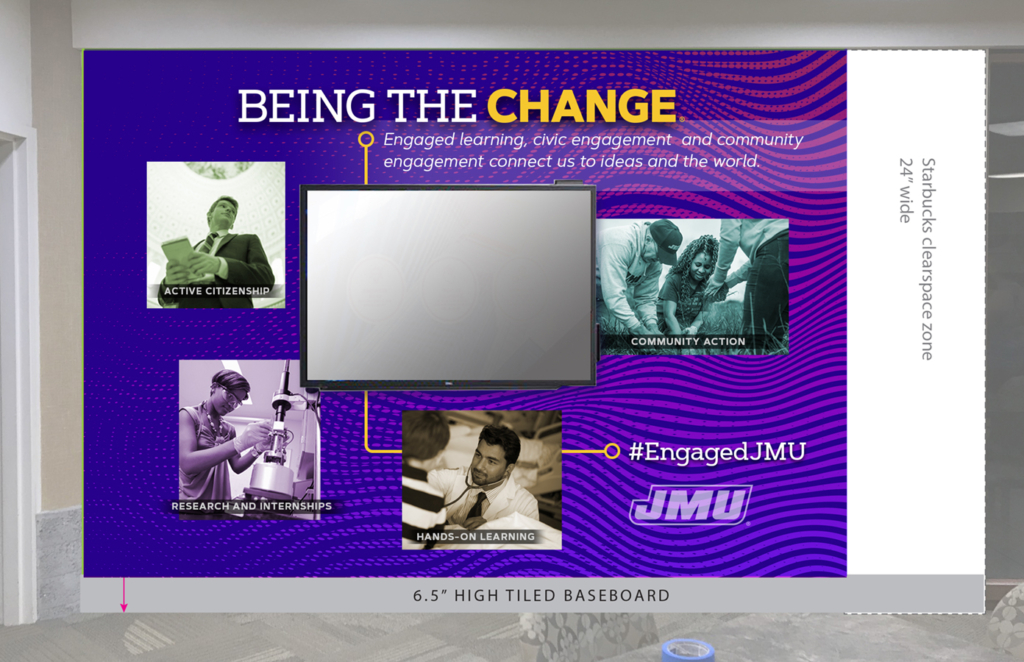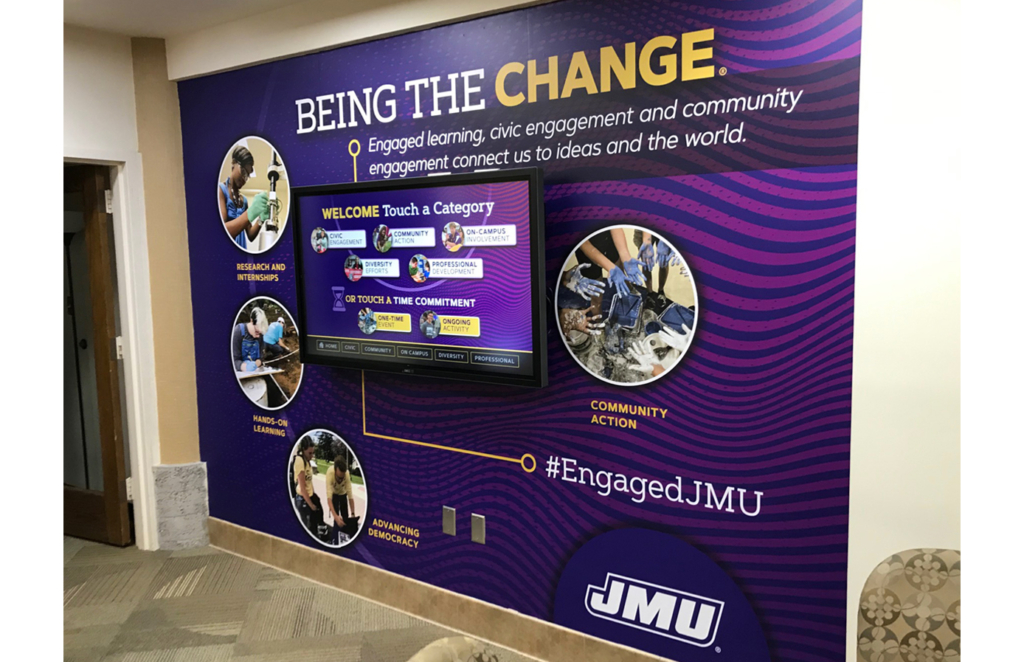 High-Touch Design Solutions
Serving clients across the USA and around the world since 1988, I'm well-versed in excellent long-distance client service. My current clients and creative teams include people in Minneapolis, Minnesota; Sydney, Australia; Miami and Tampa, Florida; Winston-Salem, North Carolina; Aspen, Colorado; Park City, Utah; Washington DC; Lexington, Virginia; and locally here in the Shenandoah Valley of Virginia.
Phone:  540.290.1677
Email: [email protected]