Female-forward philanthropy is alive and well at James Madison University. This peer-to-peer fundraising effort gives members the power to invite other JMU alumnae to unite for a shared cause of creating scholarships for JMU students of all genders.
The initial logo design (a wordmark and feminine profile) was designed to help promote Women for Madison's signature summit at JMU in 2019. The summit concluded around the time that the Black Lives Matter movement was gaining new traction, and it soon became clear to the marketing staff that a single profile was insufficient either to represent the diversity among members or to attract and communicate with an ever-growing audience of engaged women.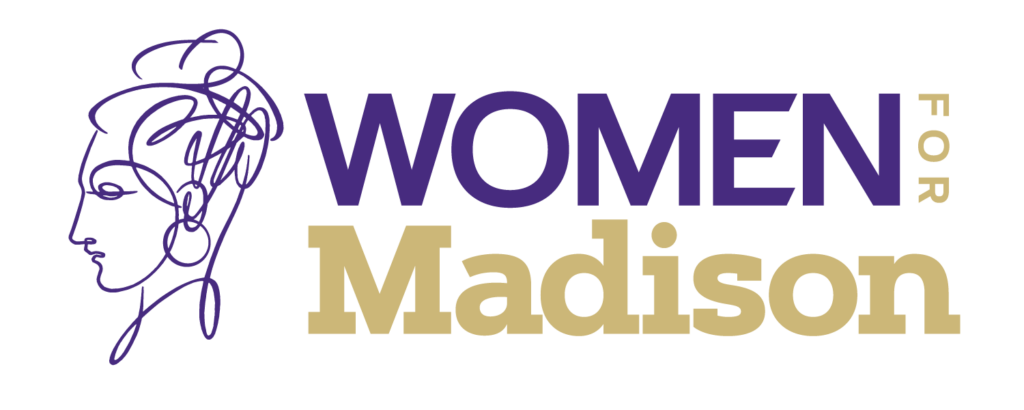 In 2021, Women for Madison leadership asked me to design and develop four additional profiles to help illustrate a more complete picture of who could be invited to and engaged with Women for Madison.
I constructed the new illustrations in segments to facilitate an animation the marketing staff had conceived, one where the profiles morph seamlessly into one another (watch video below). Meanwhile, I developed a new logo to brand the group's Amethyst Circle: a program they launched in 2020 to recognize those women who make large financial commitments to fund scholarships. Now in constant use, Women for Madison's Amethyst Circle logo is often applied to branded "swag," like embroidered clothing, enamel pins and other items that its members proudly wear to signify their support.
"Robert is my ace: whenever we need something dazzling and on deadline, I know I can count on him. He listens, collaborates, and designs creative solutions that help us achieve our intended results every time, whether it's getting attention for our programs or raising money to benefit all of our students at the university. He's indispensable to our mission."