Designing for this high-profile comprehensive campaign at James Madison University was a blend of new inspiration and historic architecture. As the planned backdrop for a weekend of kickoff activities, JMU's iconic Wilson Hall was the centerpiece of the events, and this triptych of huge banners needed to convey the brand of the campaign succinctly and with major impact.
Deliverables for this project included graphic design concepts and production of the large scale graphics, as well as research and a plan for the rigging and installation so the banners could be unfurled on cue as part of an evening celebration complete with a purple sky and fireworks.
A scaled-down version of the triptych provided event staff with a transportable set of popup banners to be used for alumni gatherings across the country. Other adaptations included email headers, direct-mail invitations, program brochures and other collateral pieces.
"Robert is exceptionally creative, reliable and detail-oriented, and he's a great communicator when it comes to project schedules and budget. He takes the time to fully understand our objectives and then works with us to design an optimal solution. He's a real pro: I recommend him highly!"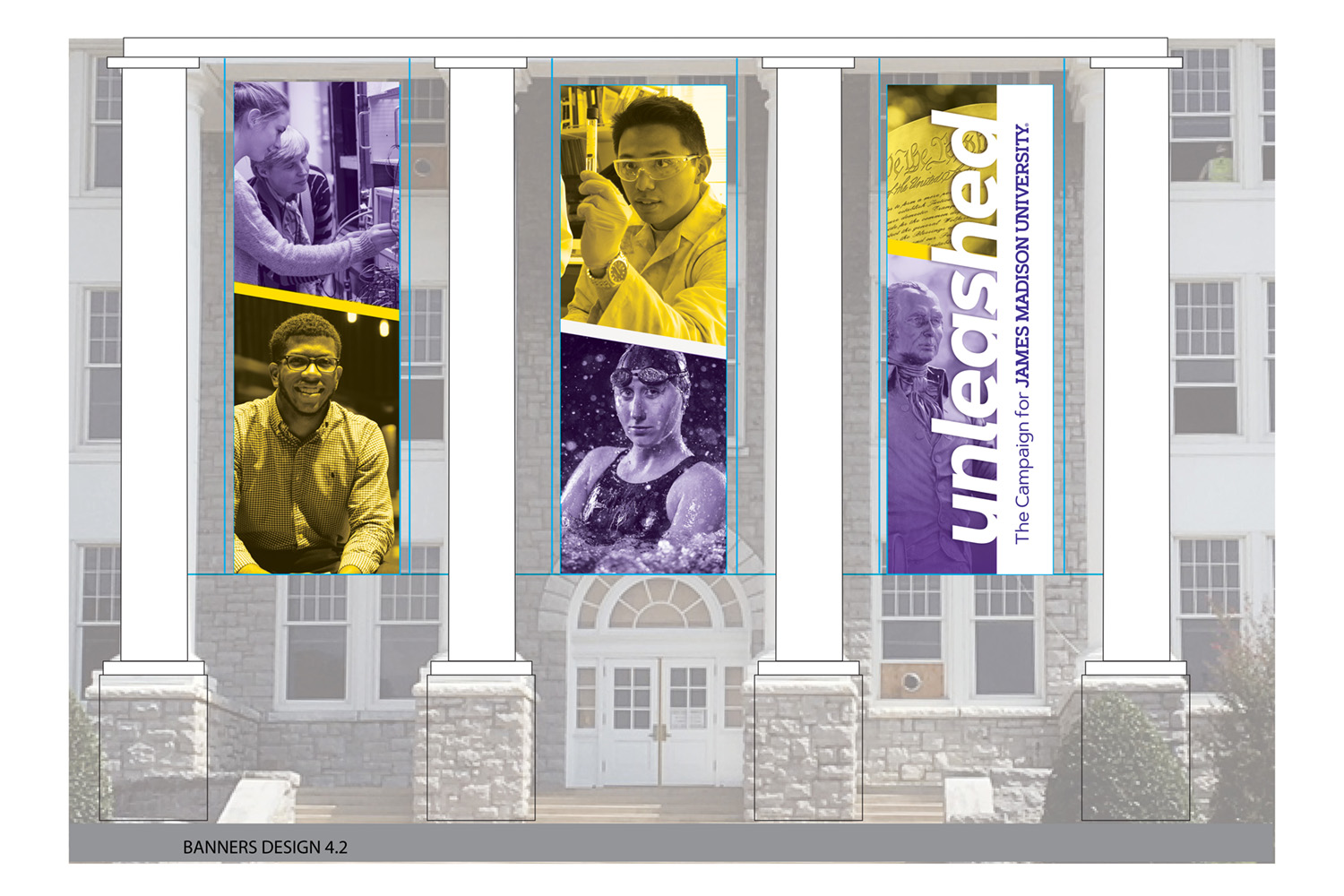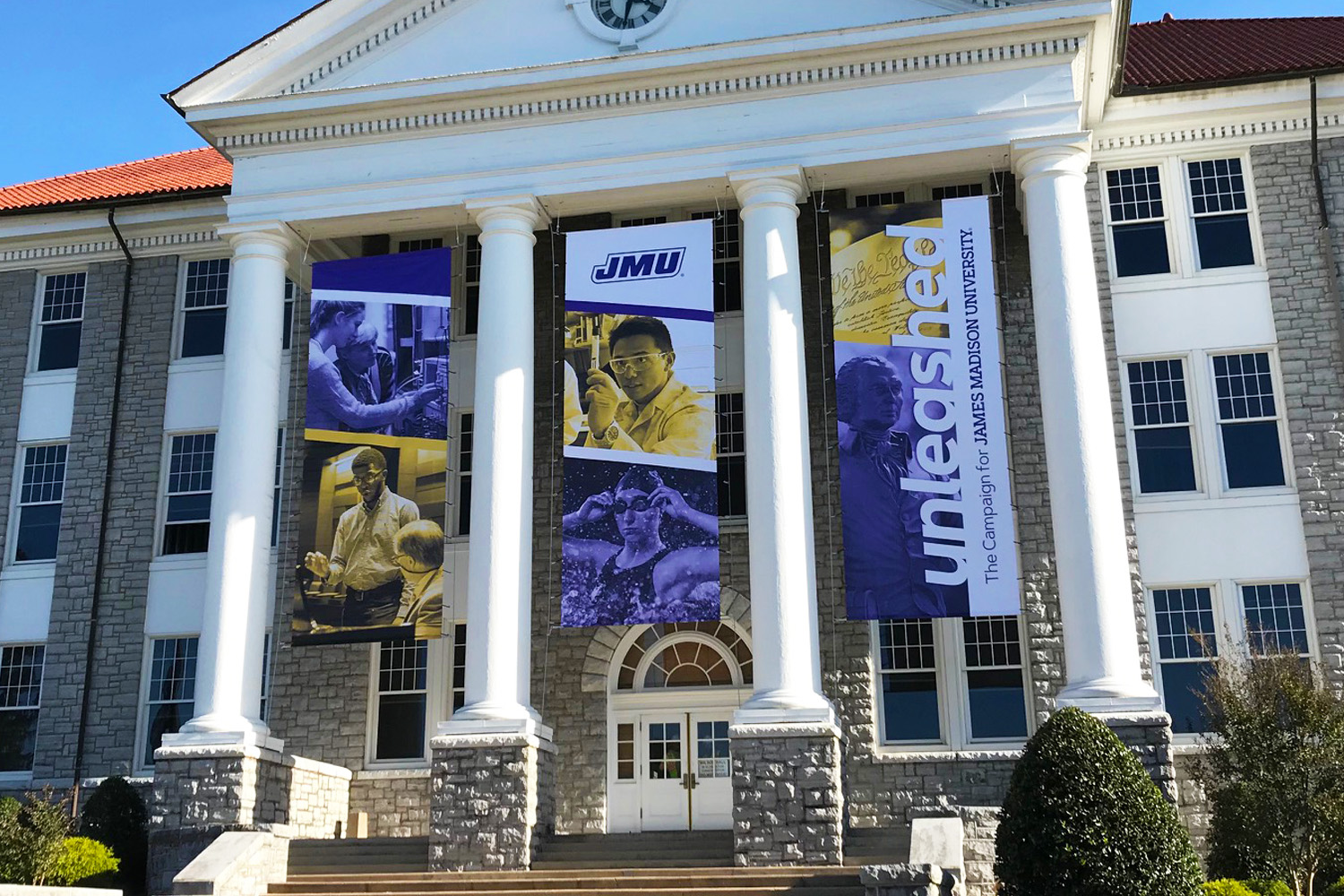 Got a BIG story to tell? Let me help.
Serving clients near and far since 1988, I provide excellent client service no matter where you are in the world. My current clients and creative teams include people in Minneapolis, Minnesota; Sydney, Australia; Miami and Tampa, Florida; Winston-Salem, North Carolina; Aspen, Colorado; Park City, Utah; Washington, D.C.; Lexington, Virginia; and locally here in the Shenandoah Valley of Virginia.
Phone:  540.290.1677
Email: [email protected]